Human Population within Key Biodiversity Areas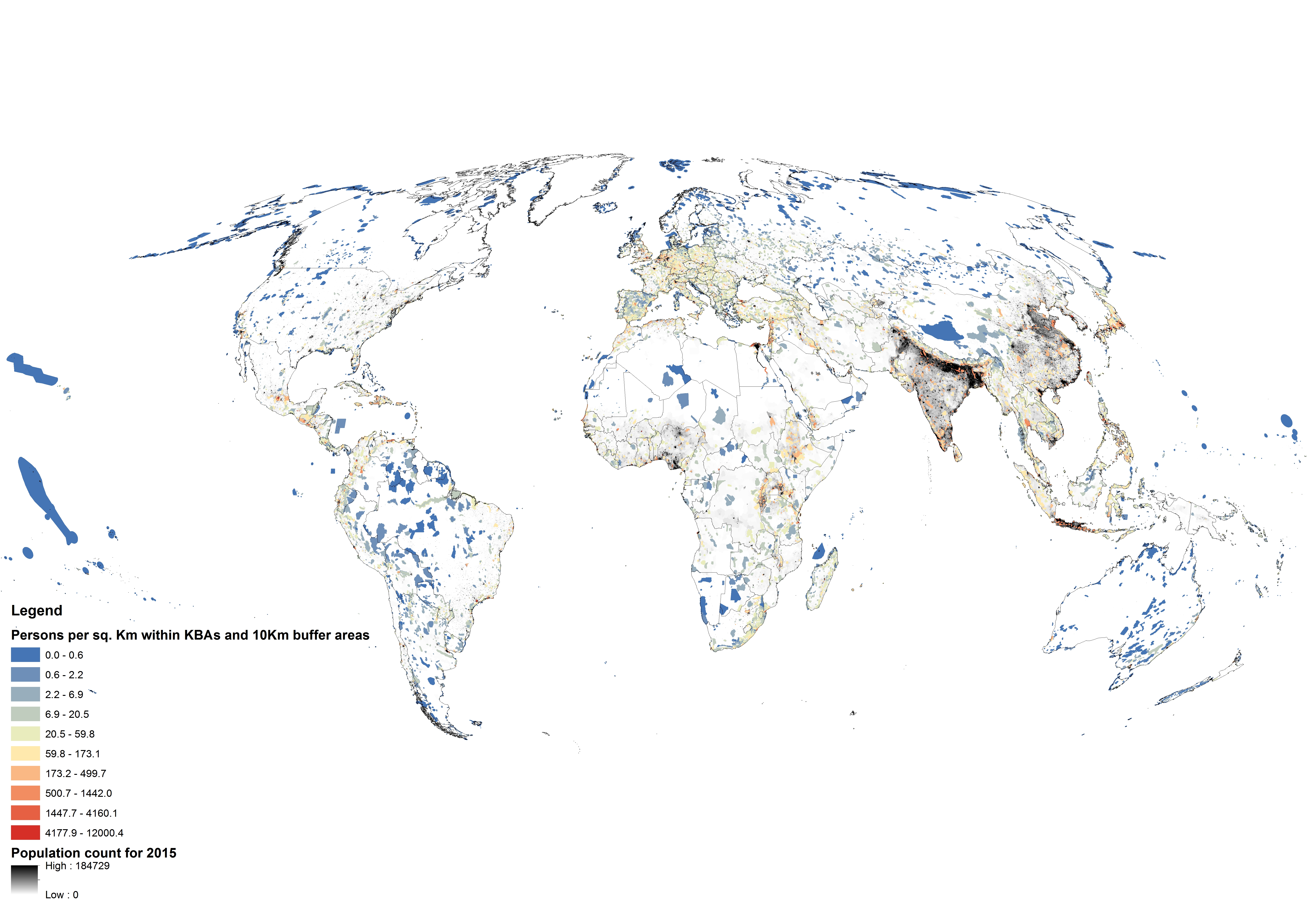 Human population denisity (2015) within Key Biodiversity Areas (KBAs).
Data Sources;
Center for International Earth Science Information Network – CIESIN – Columbia University. 2016. Gridded Population of the World, Version 4 (GPWv4): Population Density Adjusted to Match 2015 Revision UN WPP Country Totals. Palisades, NY: NASA Socioeconomic Data and Applications Center (SEDAC).
BirdLife International (2019). World Database of Key Biodiversity Areas. Developed by the KBA Partnership: BirdLife International, International Union for the Conservation of Nature, Amphibian Survival Alliance, Conservation International, Critical Ecosystem Partnership Fund, Global Environment Facility, Global Wildlife Conservation, NatureServe, Rainforest Trust, Royal Society for the Protection of Birds, Wildlife Conservation Society and World Wildlife Fund. Available at www.keybiodiversityareas.org.