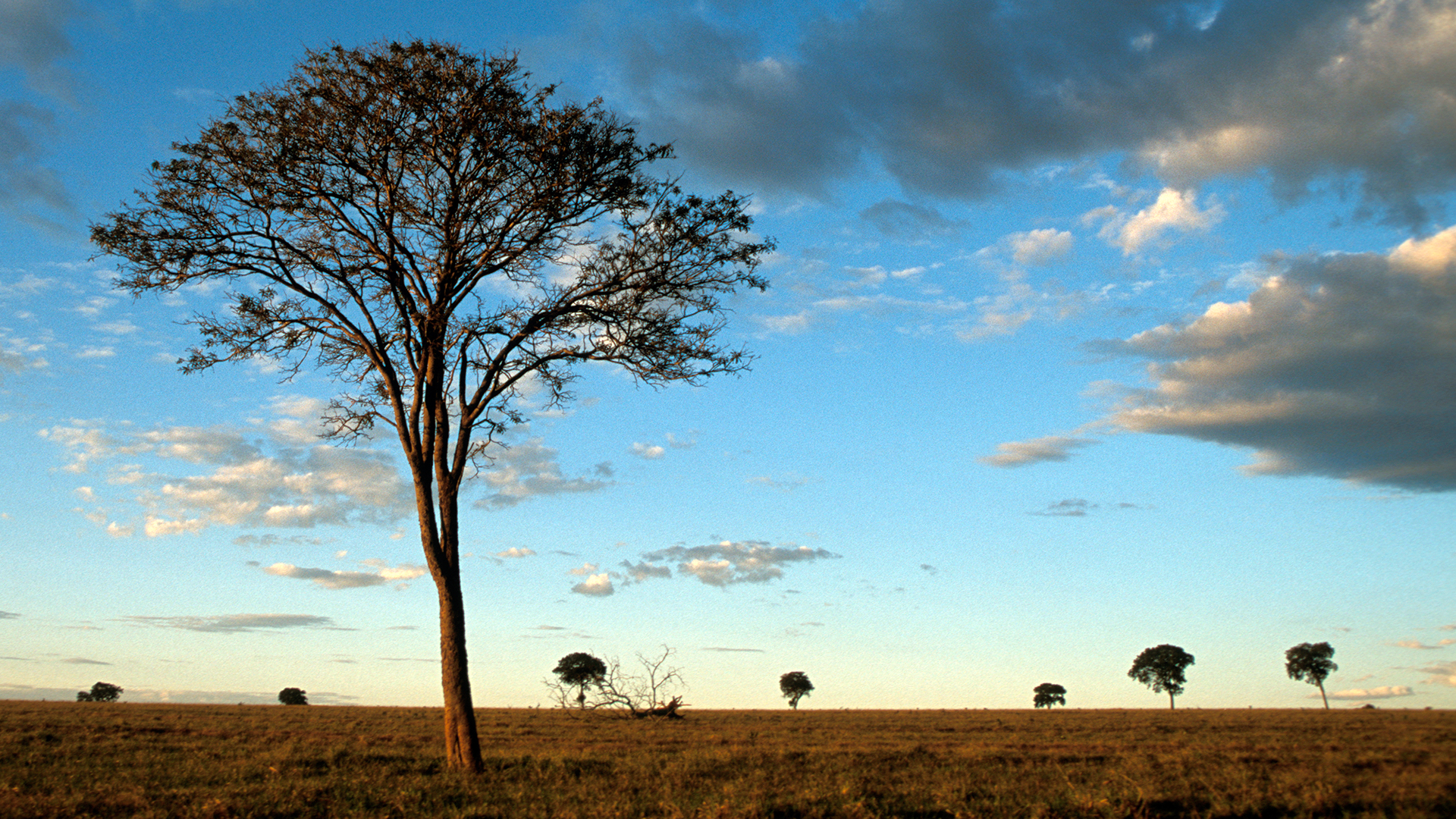 The United Nations Educational, Scientific and Cultural Organization (UNESCO) has worked for decades to identify and protect special cultural and natural heritage sites around the world considered to be of "outstanding value to humanity". World Heritage sites (WHS) have been granted the highest level of international recognition- "outstanding universal value" – and their importance has been recognized in the Sustainable Development Goals Yet, alarmingly, these areas are threatened by industrial activities such as mining, oil and gas production and infrastructure development. Causing issues such as reduced biodiversity, disturbed ecosystem processes habitat loss and fragmentation, introduction of invasive species and pollution of air, soil and water industrial activities can endanger not only the environment, but also the livelihoods and future prosperity of those who live there and depend on the protection of these sites.
Environmental and societal risks associated with industrial activities and infrastructure in World Heritage sites can also ultimately represent a business risk for companies and investors.
UNESCO's advisory body, the International Union for Conservation of Nature (IUCN) has consistently maintained a clear position that oil, gas and mineral activities are incompatible with the status of World Heritage. In spite of this, in recent years WWF and IUCN have noted a rise in extractive concessions and operations that could impact the uniqueness of the sites.
Using WWF-SIGHT, WWF-Norway analysed how many companies that have oil, gas and mining activities in World Heritage sites are included in the holding lists of five major Norwegian investors . The results show that the worrying picture has not changed significantly since 2015, arguably it have deteriorated;
• Globally, 72 natural and mixed World Heritage sites are threatened by extractive activity, that is a licence issued by a government to permit a company to explore for and extract oil, gas, and mineral resources.
• The five Norwegian investors assessed together invest in 25 companies that are involved in extractive activity in 23 World Heritage sites.
• The five Norwegian investors appear to have invested roughly NOK 102 billion in these companies.
On the basis of the findings presented in this report, WWF is asking the financial community to, among others:
• Ensure that appropriate monitoring mechanisms are in place to identify extractive companies that are planning or already involved with extractives activity within World Heritage sites;
• Engage with such companies to encourage them to change their strategy.
• Consider divestment if insufficient progress is made.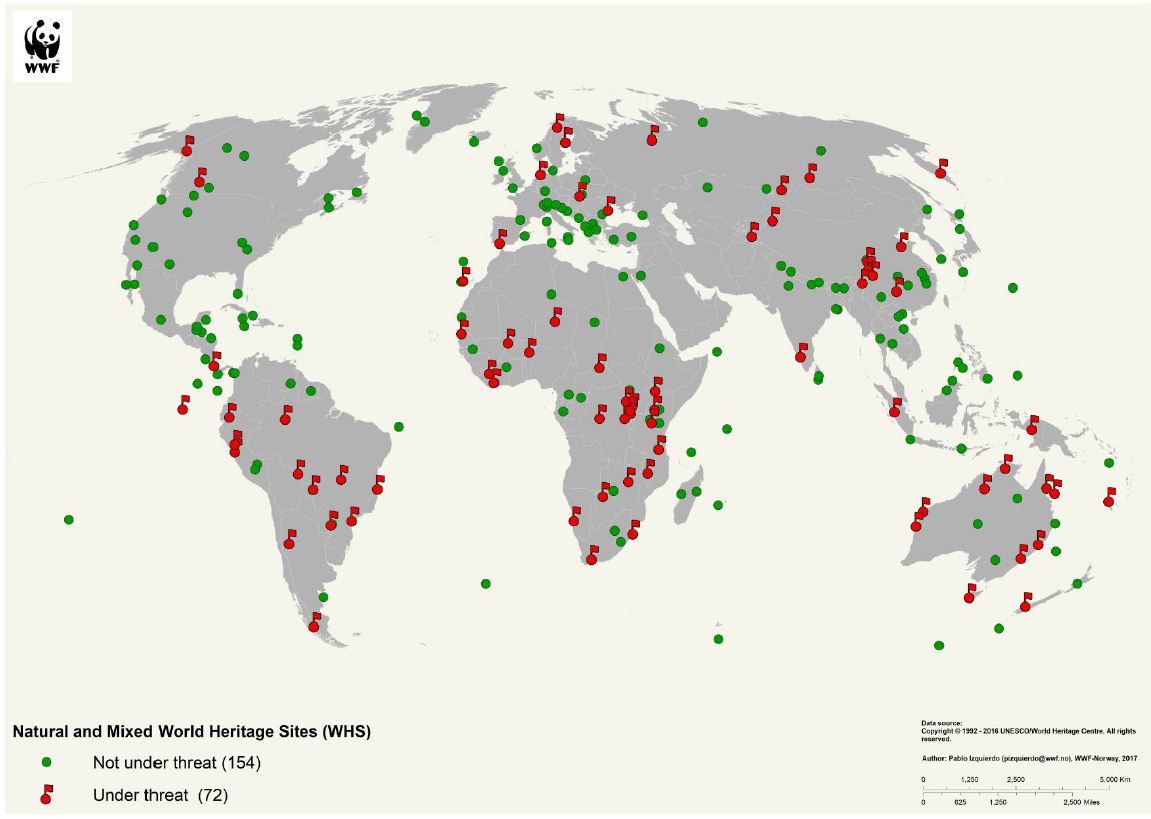 Private financial actors should have a clear policy in place to make sure that the companies in their portfolios are not involved in activities that can damage World Heritage sites. In this report, WWF has reviewed the existing policies of the major Norwegian investors. Given the significant control that asset owners and asset managers have over global flows of capital, WWF believes that investors can play a central role in safeguarding some of the most important natural sites on earth.
WWF fully support a 'no-go' policy for all World Heritage sites. Whilst WWF's current global focus is on World Heritage sites, financial institutions are encouraged to extend their risk protection through policy commitments that include reference to other protected areas such as IUCN protected areas or Ramsar sites .
Several Norwegian investors have a clear ambition to be best in class when it comes to sustainability. Taking clear, urgent and firm actions on this issue is a necessary step to contribute to protect this common heritage that belongs to all the peoples of the world.