WWF-SIGHT has been a key tool to help provide the evidence on the potential extractives (oil, gas and mining) threat to natural World Heritage Sites (WHS). This is both in the form of maps of concessions overlapping WHS, but also in terms of the analysis of how many mining claims and oil and gas contracts are in fact present and overlapping WH flagship sites for the campaign, such as the Belize Barrier Reef, Selous Game Reserve and Dońana National park.
WWF-SIGHT data and analysis also made a key contribution to the global analysis of industrial threats by Dalberg summarised in the report Protecting People through Nature. Globally the number of WHS potentially affected by industrial activity is 114 or roughly half of all natural WHS. The majority of the potential threat (31%) is from future and existing extractives operations.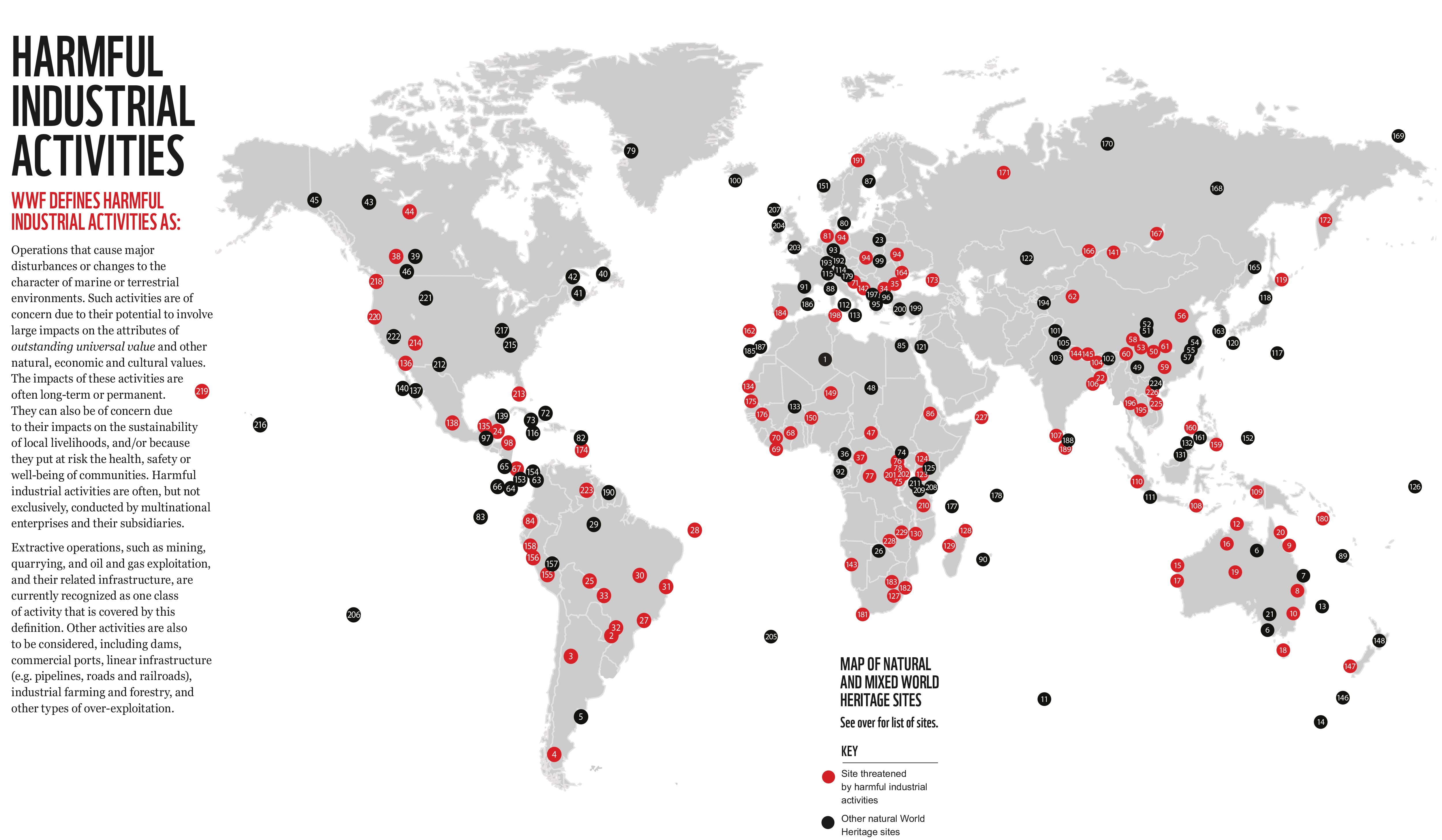 Zoomable map of the WHS potentially affected by industrial activities.
The Selous case study
WWF-SIGHT analysis and evidence particularly supports the Selous Game Reserve part of the #SaveOurHeritage campaign, by highlighting the potential threat from oil and gas and mining exploration and mineral extraction. A recent Selous campaign report highlights the results from the WWF-SIGHT analysis that, as of February 2016, 75 per cent of Selous is covered by oil and gas concessions, and there are 54 mining concessions across the reserve.
Environmental degradation occurs in the immediate area around exploration sites, and may open up wildlife habitat areas through the construction of roads and employees dwellings. In 2012, the boundary of the Selous World Heritage site was modified to enable the construction of a large-scale uranium mine in the southern area of the reserve. Once operational, the mine is expected to produce about 60 million tons of poisonous radioactive waste. Currently, there is no proven method to prevent contamination of surface and ground-water, which are vital for both wildlife and nearby residents."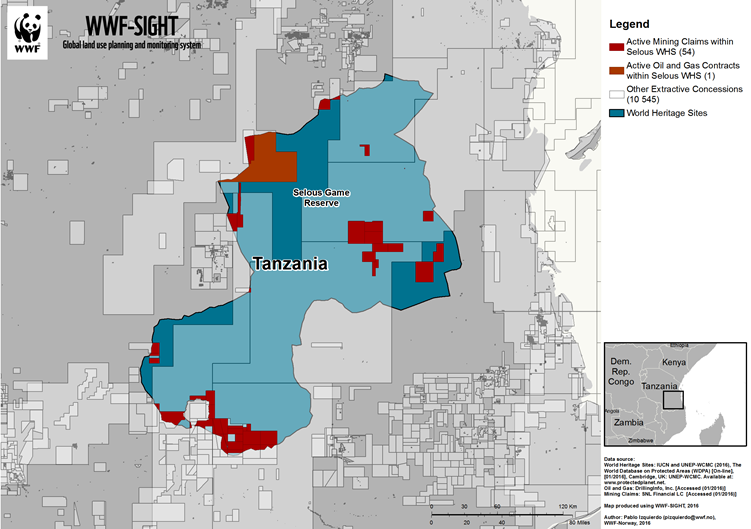 Map of the Selous Game Reserve
To find out more about the 'Save our Shared Heritage click here